Bring Clarity & Comfort to Your Life
At Sphinx Eye Care, our caring approach helps us identify everything your eyes need, and specialty contact lenses are just one of the many ways we can help support your sight.
If you're interested in how contact lenses can serve you, consider booking a contact lens exam and fitting with us. Examining your eyes can help detect certain issues that our specialty lenses may be able to address.
Book your appointment with us today!
Why Choose Specialty Contacts?
While traditional contacts help correct common refractive errors like nearsightedness and farsightedness, they may not always be the best option.
Specialty contacts are our way of correcting visual errors while also addressing other conditions that make your eyes hard-to-fit. These conditions can include dry eyes, presbyopia, or corneal issues.
In some cases, specialty contact lenses can help provide clear, comfortable vision while you recover from procedures like LASIK eye surgery.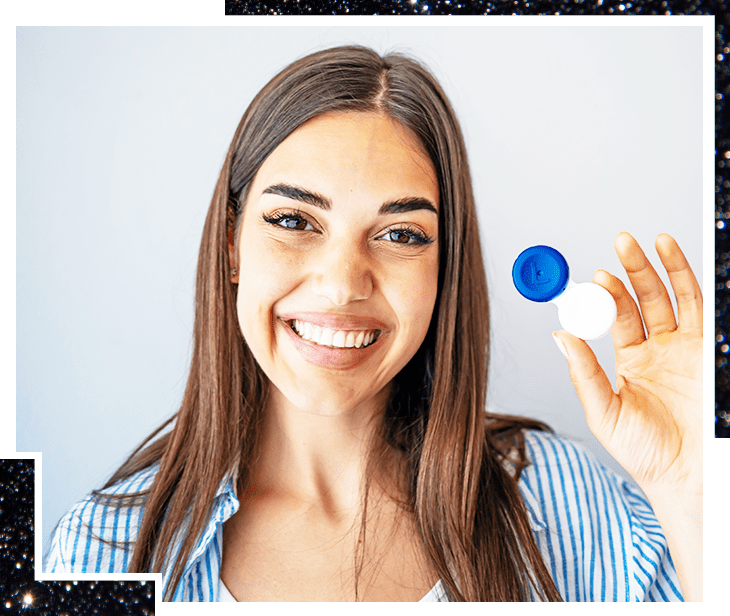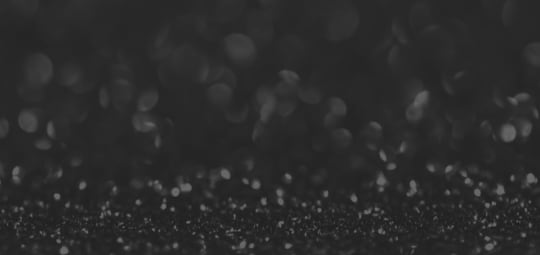 Types of Specialty Contact Lenses
The type of contact lens we recommend ultimately depends on what issues your eyes may have.
Before we can recommend a specialty lens, we'll have to perform a comprehensive eye exam and contact lens fitting. With a corneal topographer and keratometer, we'll take a look at your corneal health and the size and shape of your iris and pupil.
We'll also examine your tear film to determine if your contact lenses may need to address dry eye symptoms. With all this information in hand, we can determine which type of contact lens may be right for you.
Scleral Lenses
Scleral lenses are becoming a popular contact lens choice for people with dry eye or corneal conditions.
These lenses have a larger diameter than traditional contact lenses, helping them rest on the sclera (whites) of your eyes. The size allows the center of the lens to "vault" over your cornea, making the lens comfortable to wear if you have a corneal condition like keratoconus.
A tear reservoir also forms between the lens and the cornea, which could help address uncomfortable issues like dry eye.
Multifocal Lenses
Multifocal contact lenses have more than one prescription built into them to help correct vision errors at multiple distances.
We may prescribe a multifocal contact lens if you have presbyopia, a condition that makes it difficult for your eyes to focus at various distances. However, multifocals can also correct astigmatism or even help manage myopia development in children.
Rigid Gas-Permeable (RGP) Lenses
Not Sure If Contacts Are for You? Book an Exam Today.
The first step towards comfortable, clear vision is booking an eye exam.
If you'd like to know more about our exam and fitting process, please visit our Contact Lens Exams, Fittings, & Brands page for more information. Otherwise, get in touch with us today to book your appointment!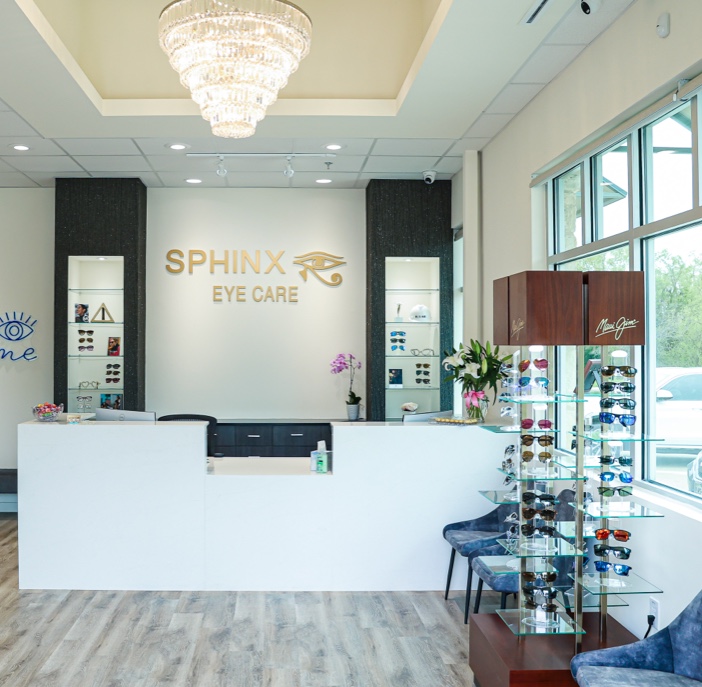 Our Address
8941 Coit Rd, Suite 200

Plano

,

TX

75024