Exquisite Eye Care
Eye exams go well beyond a vision screening. They're essential for keeping your eyes happy and healthy throughout your life!
When you step into our office, you'll feel the difference our elevated approach to eye care can make. Relax in our space, experience personalized eye care, and find frames you adore.
How does Sphinx Eye Care differ from the rest? Find out at your next eye exam.
The Key to Your Eye Health
Routine eye exams are the most beneficial way to keep track of your eye health and vision.
At Sphinx Eye Care, not only will we assess how well you see, but we'll also look at the health inside and outside of your eyes using state-of-the-art technology.
The tests we run at your comprehensive eye exam help us measure things like your internal eye pressure, visual acuity, retinal health, and more.
When we have a complete picture of your eye health, we're better equipped to determine issues before they become a potentially larger problem.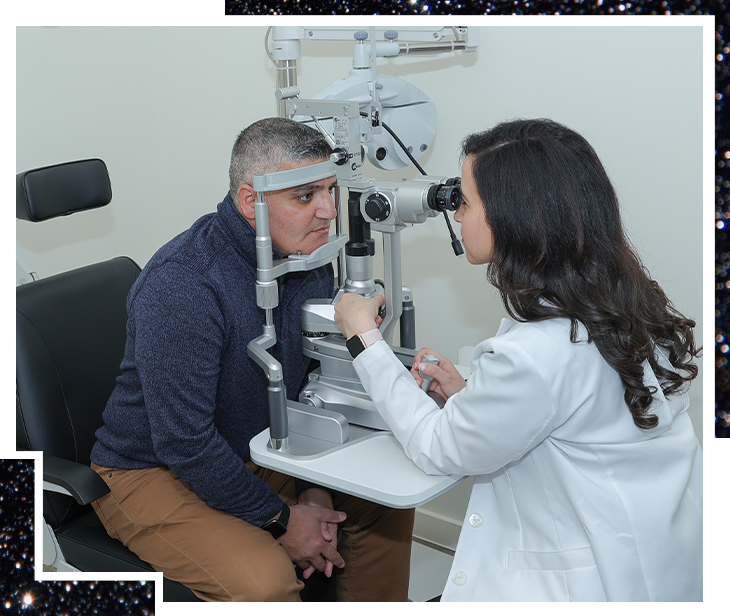 The Sphinx Eye Care Process
Our friendly, service-driven team will welcome you when you arrive at your appointment. Then, we'll gather information regarding your personal and family health history, which helps us get to know you and your needs better.
Afterward, we will show you into our pretesting room to complete some quick, noninvasive tests before you see the doctor.
Once we complete pretesting, the doctor will evaluate the health of your eyes and your vision to determine how well you see and if you need prescription eyeglasses or contact lenses.
Following your appointment with our optometrist, we'll invite you into our eyewear gallery to browse our luxury brand-name frames. Take all the time you need, and be sure to talk to our optical staff if you have any questions!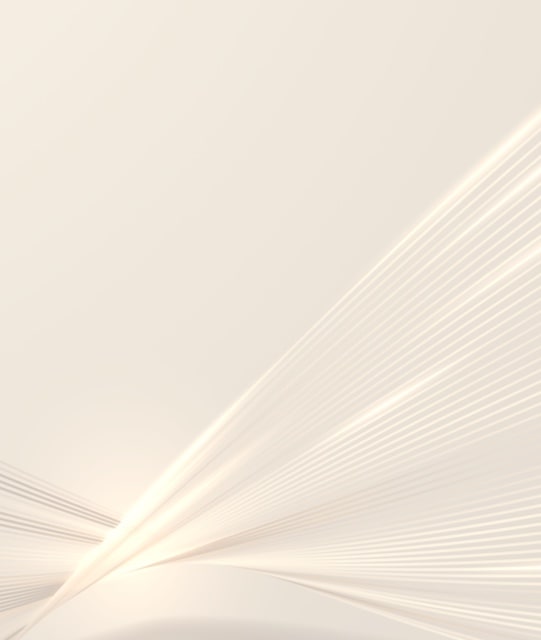 Eye Exams Through the Ages
A few factors determine how often you should have an eye exam. If you are at risk for developing eye diseases/conditions or have a pre-existing health condition like diabetes, we may recommend more frequent exams.
For our adult patients, we follow the exam schedule recommended by the American Optometric Association:
Between ages 18–64, exams are recommended at least every 2 years
After age 65, exams are recommended every year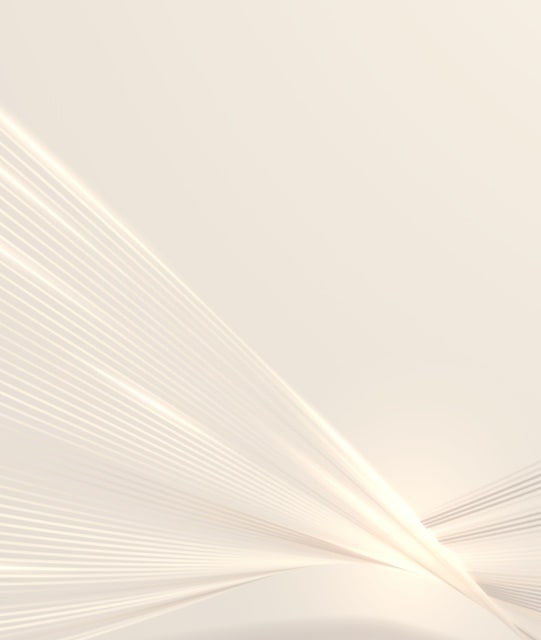 Experience Elevated Optometry
At Sphinx Eye Care, you're our guest. And we treat guests with compassionate, high-quality service you can come to expect.
Whether you're a new patient or already part of our family, we're happy to welcome you to Sphinx Eye Care for your next eye exam. Book yours today.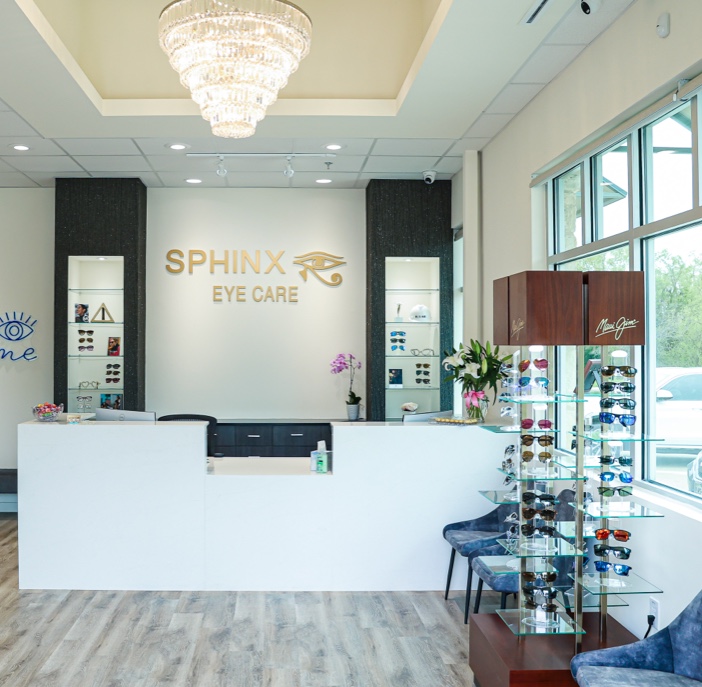 Our Address
8941 Coit Rd, Suite 200

Plano

,

TX

75024